This is one of the oldest pictures I have. I guess as a little kid I liked to wear cowboy boots and help my dad work on cars.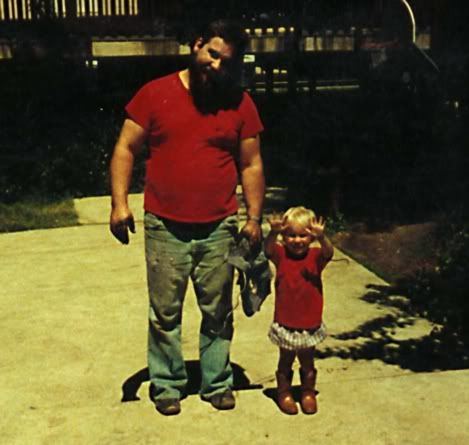 I have no idea when or where this picture was taken but it's one of my mom's favorites so... yeah.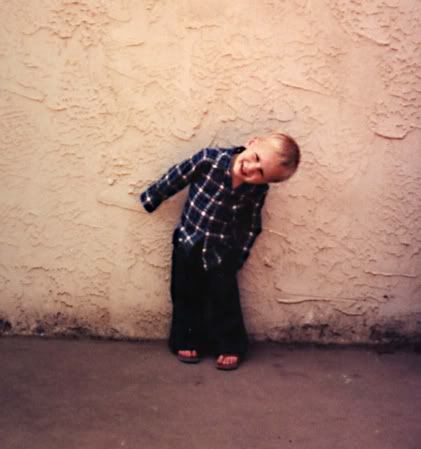 This is my 3rd grade school picture. Hoorah for little rebels.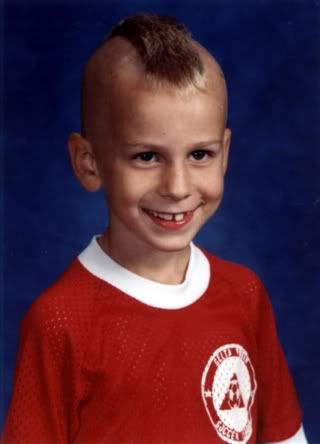 This is the world's worst picture ever. That's my three sisters and me at the beach. Ever after some 10 years I still look at it and go, "what the...?"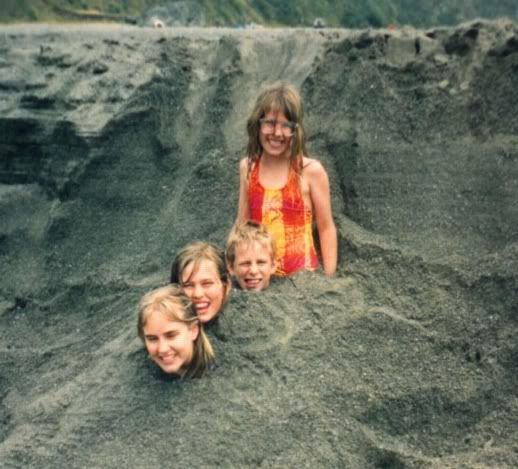 And finally this is me in 6th grade after I took second in the annual Turkey Trot.